Practicing Social Media in Health and Medicine: A Primer for Researchers and Health Professionals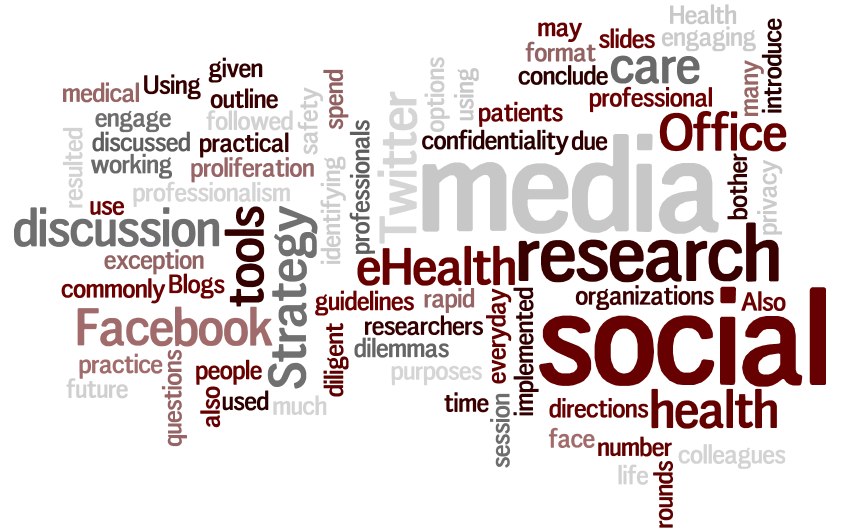 Presenters: Daniel Hooker and Francisco Grajales
Date/Time: Thursday, June 16, 1 PM (13:00) PDT.
Recording: available here.
How are health professionals and researchers using Facebook? Why should I bother with Twitter? Should our office engage on social media? Can I really use social media for professional purposes?

These are some of the many questions that have resulted from the rapid injection of social media into our everyday life. Social media have entered professional practice in many sectors as well, and health care and research are no exception. This discussion will introduce some of the most commonly used social media — Blogs, Twitter and Facebook — and provide examples of their use in health care practice and research.
The introductory slides will be followed by a discussion of privacy, confidentiality and professionalism. Given that people working in health care may face a number of dilemmas when engaging with colleagues, other organizations, and patients on social media, practical guidelines will be discussed. The session will conclude by identifying some future directions and options for research, the eHealth Strategy Office, and the strategic use of these tools.
At the end of session, attendees should have an understanding of:
Different types of social media and how they are being used in health contexts.
Examples of social media use in health research.
Risk mitigation in the everyday use of social media in health care.
Future directions for health research in social media.
The presentation will be approximately 30 minutes, leaving an additional 30 for questions and discussion.