iCON
Posts related to the InterCultural Online Network project at the eHealth Strategy Office.
April 29, 2013
We were delighted to celebrate the 13th Annual Surrey Khalsa Vaisakhi Parade in Surrey with an estimated 150,000 people.  The sun was shining and the crowds were buzzing. Thank you to the iCON team and to everyone who came by our resource booth to say hello and to pick up some great health resources on the management and prevention of […]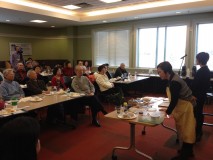 April 29, 2013
iCON hosted the first skills-focused healthy living workshop for the Chinese speaking community in partnership with the Richmond Public Library this past March. The workshop hosted thirty participants in an intimate setting that facilitated hands-on activities and skill demonstrations by health experts. Conducted in Cantonese, the 3.5-hour workshop was designed to build patient capacity in […]
April 17, 2013
Come and celebrate the Sikh New Year this Saturday at the Surrey Vaisakhi Parade Look for iCON's booth along the parade route outside Faredeal Furniture, Unit 101, 8173, 128th Street (opposite Bollywood Banquet Halls).  iCON will be handing out a variety of great health resources on the management and prevention of chronic disease. Already considered […]
March 13, 2013
Would you recognize a stroke when it happens? New six-part TV series explores topics on stroke prevention and management.
February 21, 2013
Upcoming workshop for Chinese-speaking community on March 2nd focuses on tips for exercise, nutrition, and stress management.
October 4, 2012
The interCultural Online Health Network (iCON) project presents a FREE public health forum in Punjabi entitled Getting to the Heart of the Matter: Cardiovascular Health. This event is produced by the eHealth Strategy Office in partnership with health and community organizations. The purpose of this forum is to help change and support the behaviors and […]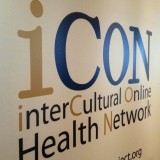 October 2, 2012
This past weekend, our interCultural Online Health Network (iCON) project was proud to be a part of Health Fair BC, an event for the Chinese-speaking community that saw many people come for lectures, exhibits and free health tests, sponsored by social service agency S.U.C.C.E.S.S. Filling the Wosk auditorium at the Jewish Community Centre, attendees of the […]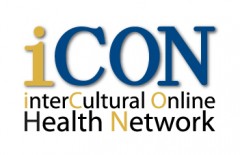 September 19, 2012
Prior to the Understanding Stroke event at the Jewish Community Center on September 30, eHealth Strategy Office Director Kendall Ho and iCON Chinese Medical Director Barbara Ho, stopped by Leisure Talk (大城小聚) on Fairchild TV to discuss the interCultural Online Health Network and the upcoming event. Check it out!