iCON
Posts related to the InterCultural Online Network project at the eHealth Strategy Office.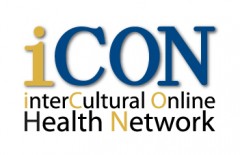 January 5, 2012
The iCON Project Team and their stakeholders held a Knowledge Sharing Session as a part of our eHIPP series.  Over the past year, the iCON project team has engaged multicultural communities, delivered current and relevant programming, and mobilized patients, caregivers and other stakeholders to raise public awareness in the prevention and self-management of chronic disease. The […]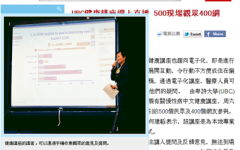 December 9, 2011
We had a successful iCON forum on Nov. 26, 2011, that offered the Vancouver Chinese-speaking community information about preventing chronic disease. Three technologies (webcasting, live polling and simultaneous interpretation) were used in this forum to better serve the public. Live audience polling (via mobile phone and internet) really caught the attention of media; the Chinese […]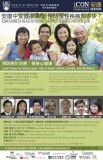 November 22, 2011
Fairchild Television, in partnership with the eHealth Strategy Office, produced a television mini-series entitled 重拾美滿人生享受生活電視特輯 (Enjoy Your Life Again). Free copies of the series will be available on DVD at our upcoming iCON forum on Saturday, November 26. The episodes encompass some common issues in mental health and wellness, and present each as a vignette followed by an informational […]
November 17, 2011
A public health forum entitled "Chronic Disease Prevention: Learn How to Reduce Your Risk of Heart Attack, Stroke, and Diabetes" will be presented by the UBC Faculty of Medicine eHealth Strategy Office in partnership with health and community organizations.
October 2, 2011
The InterCultural Online Network (iCON) Project, one of the flagship projects of the eHealth Strategy Office, is offering a forum at the Okanagan Sikh Temple in Kelowna, BC, today at 1pm PT. The forum will delivered entirely in Punjabi, and will be broadcast live to the web. Please tune in here from 1-3:30pm. The session […]
February 16, 2011
Yet another use for the iPhone – treating patients features our very own Dr Kendall Ho talking about the BC Guidelines project. A Diabetes Health Forum in Punjabi was held June 26 2010, as part of the interCultural Online Network (iCON) project.
January 28, 2011
Dr. Helen Novak Lauscher, Nelson Shen and Daniel Hooker facilitated a round table discussion that provided background of iCON and highlighted current and future uses of social media in the project.
January 25, 2011
We are proud to announce the recent interview with eHealth Strategy Office's director, Dr. Kendall Ho, with CBC News. They came in last week to record an interview about our iCON project.