iCON
Posts related to the InterCultural Online Network project at the eHealth Strategy Office.
June 10, 2014
Congratulations to Dr. Cheema for his Doctors of BC award of Excellence in Health Promotion!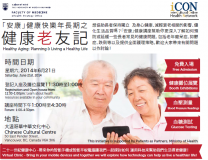 May 22, 2014
iCON will be holding a forum on Healthy Aging: Planning and Living a Healthy Life at the Chinese Cultural Centre on Saturday June 21st, 2014.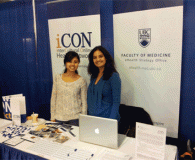 November 7, 2013
Interactive, fast-paced and fun summed up iCON's November booth at the semi-annual Volunteer Opportunities Fair. Held by the UBC Student Society's AMS Volunteer Connect program, booths were set up by various lower mainland organizations in the Student Union Building – the heart of UBC campus. Organizations were vying to engage leaders who were also equally […]
November 1, 2013
Thanks to all our participants, speakers, partners, sponsors, supporters, students, volunteers, and everyone who made this event such a success!
October 23, 2013
The iCON Project is excited to host an interactive forum focusing on diabetes and cardiovascular health. Join us in Surrey and learn about disease prevention, symptoms, and strategies to keep your mind healthy and effective tips for self-care. The forum will be presented in Punjabi. Living Well With Diabetes and Cardiovascular Disease The Grand Taj Banquet Hall, […]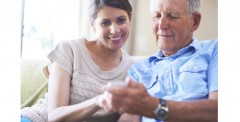 September 6, 2013
mDAWN is a study which explores how SMS text messaging, online resources, and biosensors can be used to help people with Type-2 diabetes get the information they need to stay healthy.
August 22, 2013
Tune into Fairchild Radio AM 1470 with popular radio and television personality Deborah Moore for an exclusive interview with Dr. Tigerson Young, Dr. Kendall Ho, Barbara Ho from the iCON Project! They will be discussing the concept of eHealth, iCON's upcoming diabetes forum at the Health Fair 2013 and perks of being a member of the […]
August 20, 2013
Coming up in September, iCON will be at the Health Fair 2013!  The annual Health Fair is a collaborative effort between The Chinese Canadian Medical Society (BC), S.U.C.C.E.S.S, The Chinese Canadian Dental Society of British Columbia, and the eHealth Strategy Office  to offer up-to-date health education to the public in Cantonese and Mandarin to the Chinese community in the Lower […]